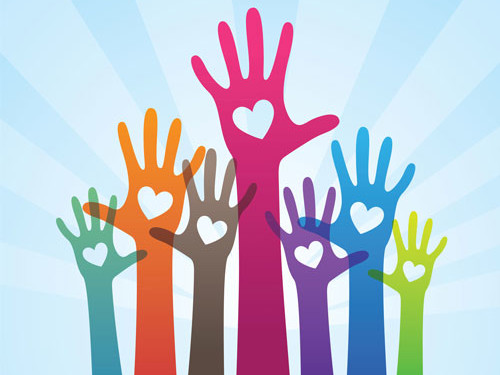 At the heart of our programs are our exceptional volunteers. If you have time or talent to share, come join our volunteer team. You'll enjoy helping neighbors improve their quality of life, and you'll see first-hand how our programs make a positive difference.
Unsure about the time commitment? We have a wide range of short-term and long-term projects to choose from. Perhaps you'd like to volunteer for just a couple hours to call BINGO. Or maybe you'd like to donate more time by tutoring a child, teaching an art class for seniors, lending a hand in the Food Closet, or serving on our Board of Directors.
You can also help by doing administrative work, joining a committee, or working on our grounds/facilities. Groups are also welcome to help out for a day when extra hands are needed. At Claymont Community, you're sure to find a volunteer opportunity that's right for you!

Food Closet Volunteers
Claymont Food Closet is looking for volunteer drivers to pick up donated items from supermarkets and for Food Drive coordinators.  If you are interested in volunteering with the Food Closet, please call Debbie Quinn at (302) 792-2757, ext. 158 or Doris Locket, Food Closet Manager, at (302) 792-2757, ext. 111.
Contact to learn more about volunteering contact Debbie Quinn at (302) 792-2757, ext. 158
or email [email protected]